Professor Richard L. Smith Jr. from Tohoku University visited our lab
In the morning of November 27th, 2018, Professor Richard L. Smith Jr. and assistant Professor Haixin Guo from the Supercritical Fluid Center of the Department of Chemical Engineering, Tohoku University (Japan), visited our group. Professor Smith is the editor for Asia-Pacific region of the Journal of Supercritical Fluids (JSF, Elsevier, Chemical Engineering Q1) (Professor Fang is the associate editor of JSF). Professor Smith made an in-depth discussion with Professor Fang on the problems as follows: (i) editorial points and development of JSF (ii) research cooperation and (iii) International Symposium on Aqua Science and Water Resources hosted by Biomass group at Nanjing Agricultural University in 2019 in Nanjing and so on. This discussion will facilitate the development of JSF and attraction of high quality articles. At the same time, some preliminary points for the International Symposium were decided.
In the afternoon, Professor Smith and Dr. Guo visited our Lab, and Professor Fang gave a detailed introduction about the current research directions and research progress of the lab. Moreover, Dr. Hu Li, Dr. Lujiang Xu and Ph.D. students Miss Wenjie Cong and Mr. Song Tang et al. demonstrated how to use the relevant instruments and equipment to Professor Smith. Professor Smith has provided valuable opinions and suggestions for collaboration in supercritical fluid gasification, biodiesel preparation, pyrolysis, microwave synthesis and microbial oils, and had a cordial discussion with the students and faculty members of our Lab. The visit of Professor Smith brought many valuable suggestions that could promote our collaboration, increase our excellence in research and improve our international impact in the field. The teachers and students thank Professor Smith for his presence and valuable advices, and look forward to the next visit of Professor Smith.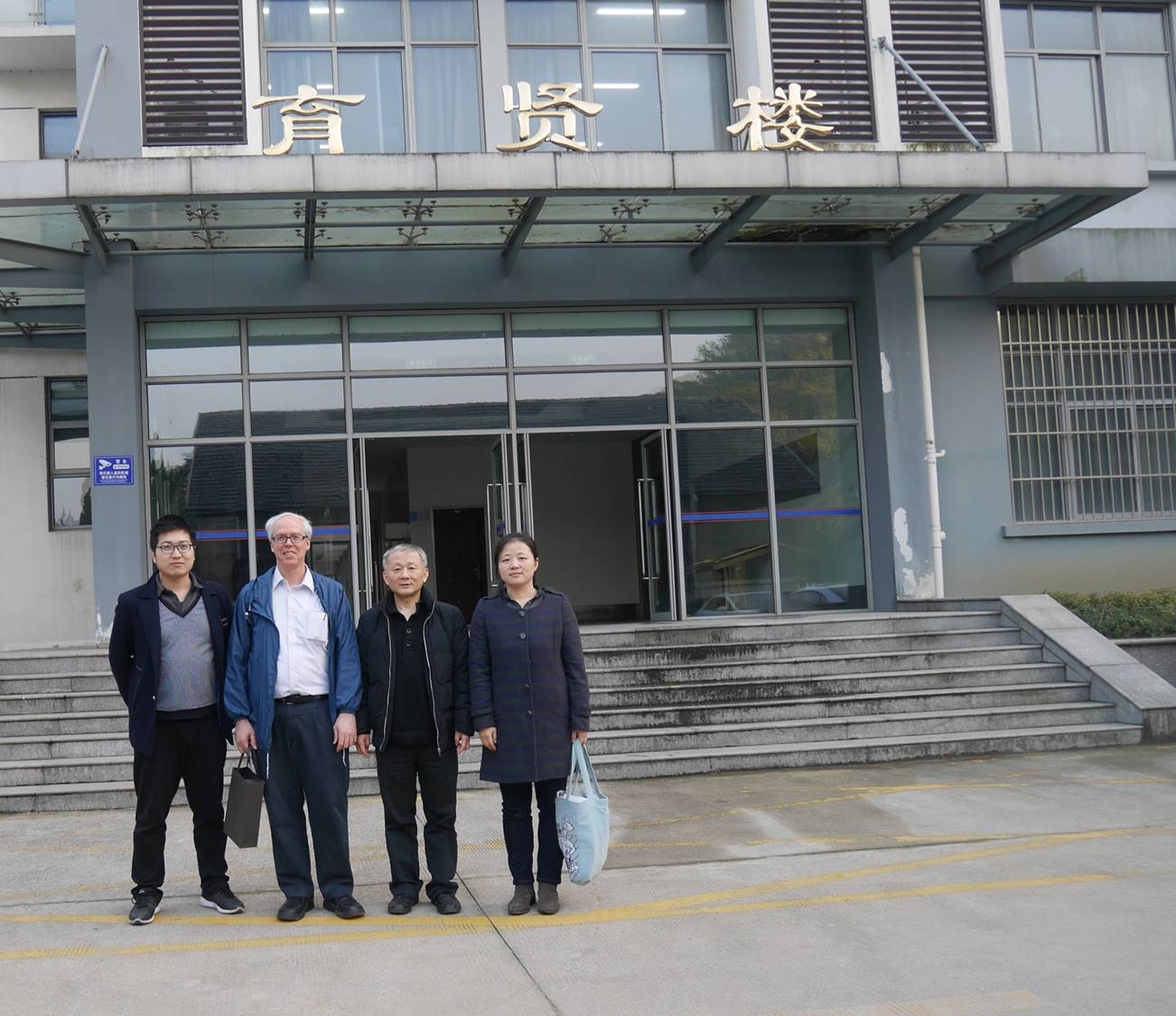 日本东北大学Richard L. Smith Jr.教授一行访问生物能源组
2018年11月27日上午,日本东北大学化工系超临界流体中心Richard L. Smith Jr.教授和其助理郭海心助理教授应邀来生物能源组访问和交流。Smith教授为Journal of Supercritical Fluids国际期刊(Elsevier, 化工Q1区)亚太地区主编(方教授为该刊副主编),他就该期刊的编辑要点和发展,课题合作以及由生物能源组主办2019水科学和环境国际会议等问题与方老师进行了深入的交流和讨论。此次讨论交流有利于Journal of Supercritical Fluids的发展和高质量文章的录用,同时还初步商定了水科学和环境国际会议的一些事宜。此外,课题合作不仅能加深两组成员之间的联系与交流,还能扩大课题的研究价值,带来更大的创新性。
27日下午,Smith教授一行在方真教授带领下参观了生物能源实验室,方老师为其详细地介绍了目前实验室相关研究方向和研究进展。生物能源组博士后李虎博士,讲师徐禄江博士,博士生丛文杰小姐和唐松先生等向Smith教授一行演示了相关仪器和设备的使用方法和功能。Smith教授就超临界流体气化、生物柴油制备,热解,微波合成和微生物油脂等研究提出了宝贵的意见和合作建议,并与生物能源组的各位同学展开了亲切地讨论。Smith教授此次拜访交流给生物能源组师生带来了许多宝贵建议。生物能源组各位师生真挚感谢Smith教授的到来和所给予的宝贵建议,并期待Smith教授下次来访。