星期五, 4月 26th, 2019
Prof. Fang attended the 17th European Meeting in Supercritical Fluids and gave keynote speech
On April 8-11, 2019, Prof. Zhen FANG attended the 17th European Meeting in Supercritical Fluids (EMSF2019) and 7th European Meeting on High Pressure Technology in Ciudad Real (Spain)(https://eventos.uclm.es/16387/detail/17-thsubindice-isasf-congress.html). He gave a keynote speech entitled "Hydrothermal Conversion of Renewable Resources and Wastes to Fuels" to introduce properties of hydrothermal water, conversion of biomass, hydrolysis, SCWO, recycling of plastics and particle synthesis. He also chaired a section and helped to evaluate the best posters  as the member of the selection committee for the CFS Jerry King Poster Award.
European Meeting in Supercritical Fluids (EMSF) is a biannual conference, supported by a number of universities and companies all around Europe, with a strong participation and implantation in the scientific community worldwide. The meeting are an exciting and informative with high quality programs including plenary/keynote lectures, invited talks, forums in a variety of topics, oral and poster presentations and many other social programs for over 250 participants from all around the world.
On April 7, before the meeting, Prof. Fang (as associate editor of Journal of Supercritical Fluids) also attended editorial meeting presided over by Prof. Erdogan Kiran, Editor-in Chief to discuss the issues related to the Journal such as virtual special Issues, manuscript processing software and manuscript review.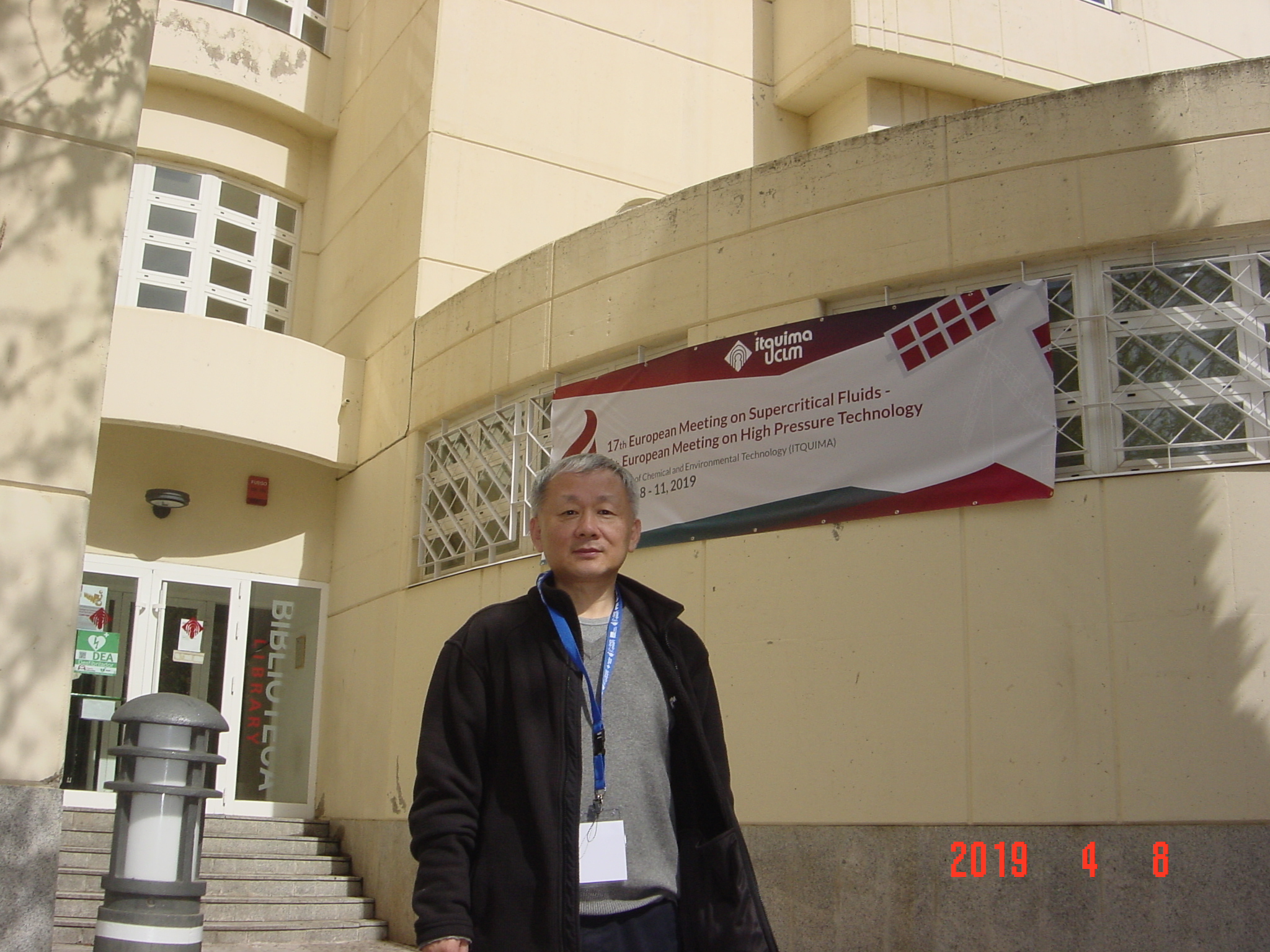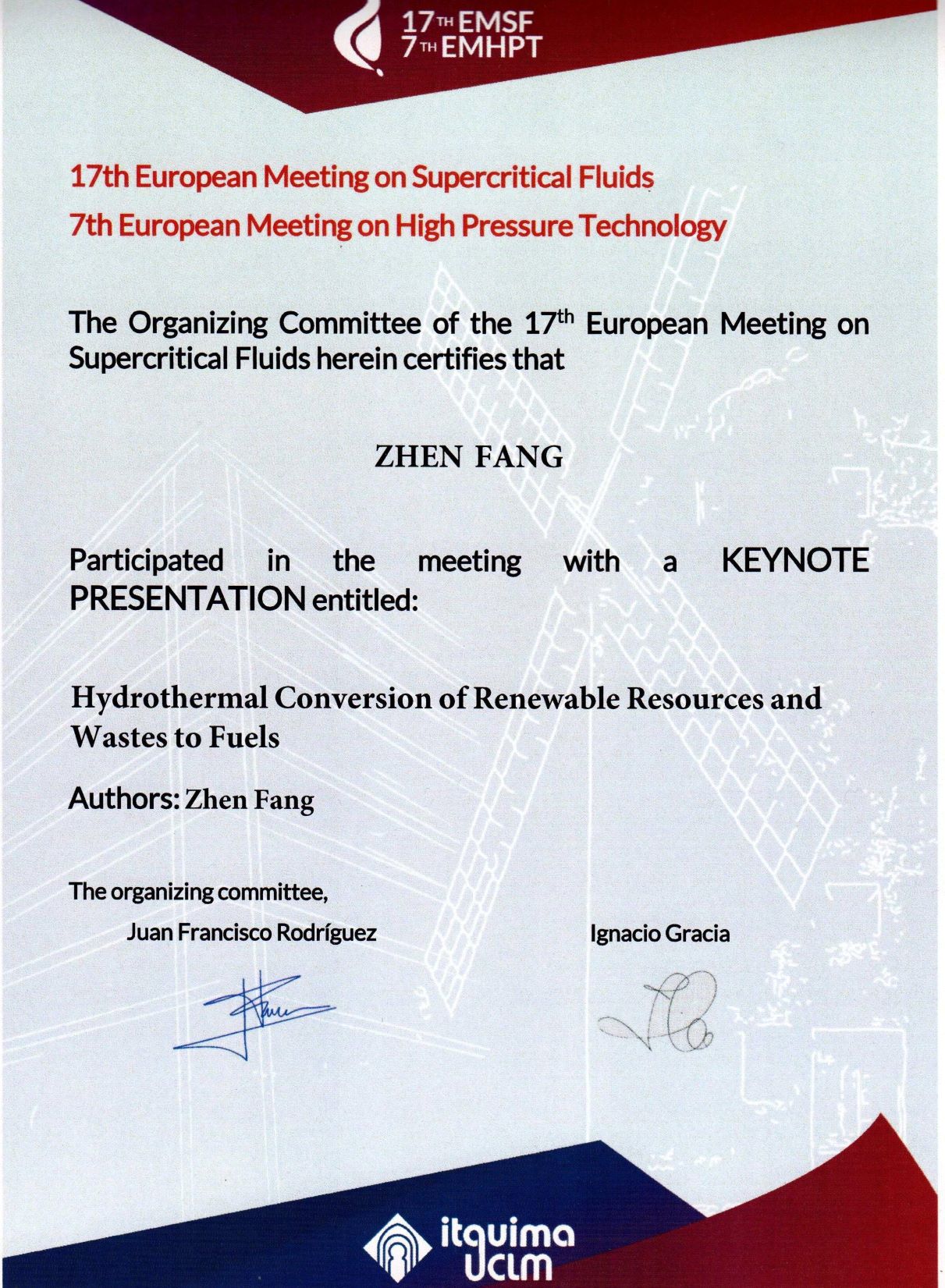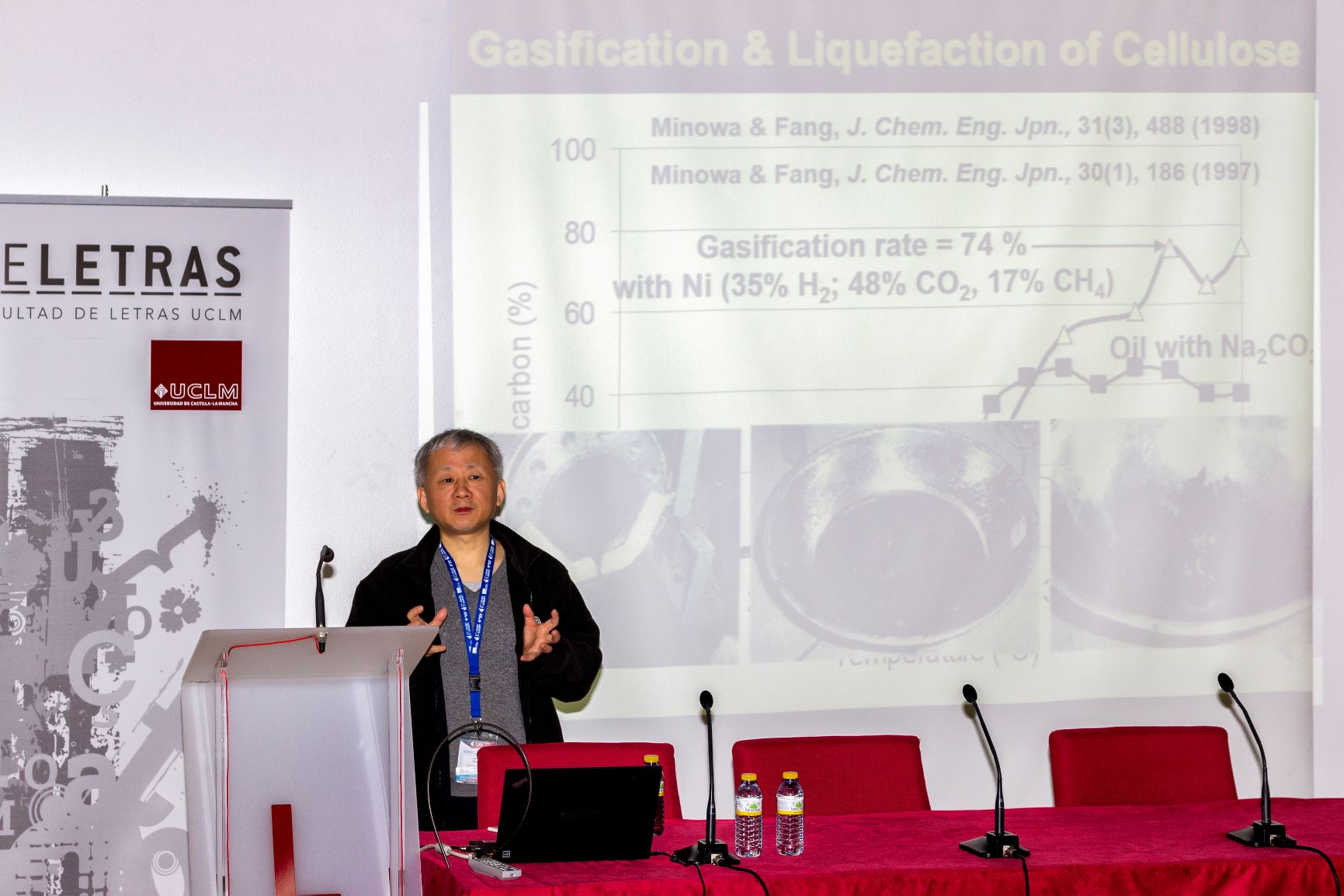 方老师方老师出席17届欧洲超临界流体会议并发表主旨演讲
2019年4月8日至11日,方真教授,出席了在西班牙雷阿尔城举行的第17届欧洲超临界流体会议(EMSF2019)和第7届欧洲高压技术会议(https://eventos.uclm.es/16387/detail/17-thsubindice-isasf-congress.html),并做了主旨发言。演讲题目为《水热转化可再生资源和废弃物为燃料》,内容包括:水热性质、生物质转化、水解、超临界水氧化、塑料回收和颗粒合成。此外,他亦担任一个分会的主席,并作为"杰里.金墙报奖"评选委员会成员,协助评审最佳墙报。
欧洲超临界流体会议是一个两年一次的会议,由许多欧洲各地的大学和公司参与和支持,拥有全球超临界流体和高压科技社区强大的参与和植入。日程包括全体会议/主题演讲,邀请讲座,各种主题的论坛,口头和海报。来自世界各地的250多名代表参与了演讲、讨论和许多其他社交活动。
另外,4月7日,会议开始前,方老师(作为超临界流体杂志副主编)也出席了刊物主编Erdogan Kiran教授主持的编辑委员会会议,讨论了该期刊有关的专题、稿件处理软件、稿件评审等问题。