星期三, 6月 12th, 2019
Mr. Xiao-jie Wei and Miss Le-yao Zhang successfully defended their theses
On May 29, 2019, Mr. Xiao-jie Wei and Miss Le-yao Zhang supervised by Prof. Zhen Fang with the help of Drs. Lujiang Xu and Xiao Kong, successfully defended their theses in A101 Huixian Building, Pukou Campus of Nanjing Agricultural University. The defending committee was composed of Profs. Yongfu Zhao (chair) and Hongying Huang from Jiangsu Provincial Academy of Agricultural Sciences, Prof. Xiaohua Wang and Associate Professor Kunquan Li from Nanjing Agricultural University.
All the members of the panel listened to the presentations, raised corresponding questions and reviewed the relevant information after hearing the thesis presentations by Mr. Wei and Miss Zhang. After reviewing and defending, the panel agreed that Mr. Wei and Miss Zhang had successfully completed their research and course requirements on agricultural bio-environment and energy engineering. Mr. Wei studied the catalytic condensation of furfural and acetone alcohol to furanic biofuels to optimize technological conditions with La-based trimetallic catalysts with his thesis entitled "Lanthanide complex metal catalysts for furanic biofuels preparation". Miss Zhang studied the green recycling of polyvinyl chloride (PVC) with her thesis entitled "Study on the preparation of hydrocarbons by catalytic pyrolysis dechlorination of polyvinyl chloride". She modified PVC plastic with catalyst of calcium hydroxide to catalyze the conversion of PVC to hydrocarbons by fast pyrolysis technology. Both students worked hard and published 2 academic papers. After the jury voted by secret ballot with Grade B, the panel agreed to confer Master of Engineering Degree to Mr. Xiao-jie Wei and Miss Le-yao Zhang subjected to the approval by the Academic Degrees Committees of the college and university.
Both students got a decent job in manufacturing industry as an engineer.
Congratulations!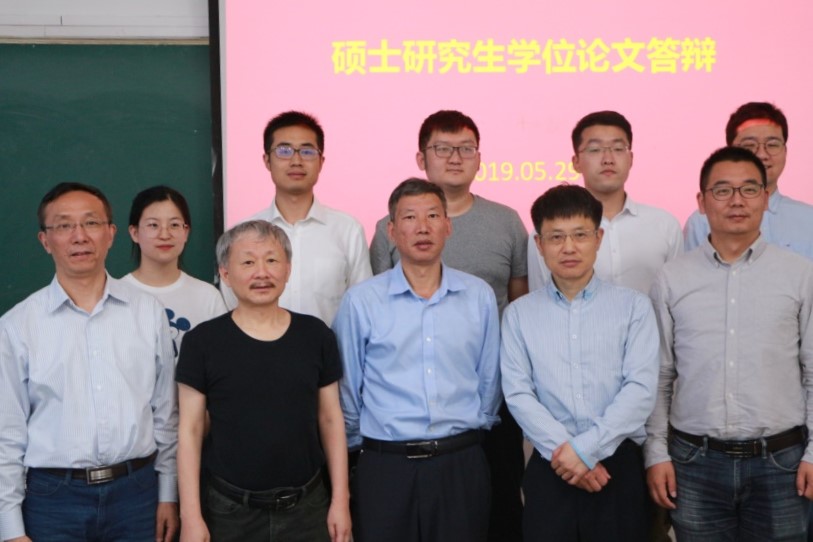 生物能源组工程硕士生魏孝捷、张乐瑶顺利通过毕业答辩
2019年5月29日,南京农业大学生物能源2017级工程硕士研究生魏孝捷(男)与张乐瑶(女)毕业答辩会在南京农业大学浦口校区汇贤楼A101举行。答辩评审委员会主席由江苏省农业科学院赵永富研究员担任,来自江苏省农科院的赵永富研究员与黄红英研究员,南京农业大学的王效华教授与李坤权副教授共四位专家担任评审委员。
答辩会上,答辩委员会主席及各位评委在听取了魏孝捷与张乐瑶同学在读期间的答辩报告后,进行了充分的问答和审阅相关资料。经过评审决议后,专家组一致认为魏孝捷与张乐瑶同学顺利完成了农业生物环境与能源方面的研究和学习要求。魏孝捷同学在毕业论文《镧系复合金属催化剂催化制备呋喃类生物燃料》中研究了La系三金属催化剂对于催化糠醛丙酮醇缩合制备呋喃类生物燃料,并针对高效的复合金属氧化物的最优工艺条件进行了研究;张乐瑶同学在毕业论文《聚氯乙烯催化热解脱氯制备碳氢化合物的研究》中对聚氯乙烯(PVC)塑料绿色回收进行研究,针对氢氧化钙对PVC进行改性,利用催化热解技术将聚氯乙烯催化为碳氢化合物,报告数据可靠。两位同学在校期间工作努力,共发表学术论文2篇。经评委会无记名投票表决,评定等级为良好,一致同意通过毕业答辩。
祝贺魏孝捷、张乐瑶同学!